Create your Website
with WordPress
Choose from more than 100 templates your favourite design. Easily change images and text and done. You don't need any special skills. Start designing in 5 Mintues and launch your website today.
Start for free now
---
Dein eigenes Hosting
Einmalig (zzgl. MwSt.) €347.00
Why WordPress?
Why the WP Website Package?
Easy as Other Pagebuilders and Flexible with WordPress
There are lot of pagebuilders like Jimdo, Wix, Squarespace, etc. The all have one problem: You only can use features they provide. If you want to integrate something else, you can't do it.
Therefor WordPress
There are already at the official WordPress website more than 40.000 Extensions (Plugins), which are easy to integrate. And most of them are for free.
Therefor the WP Website Package
You get a pre-configured website including premium theme, domain, pagespeed optimized hosting and lot of premium plugins (worth: more than $600).
Start for free now
Get it Online Today!
How it works
Choose your domain

You can choose a free sub-domain (e.g. mike.wpmike-website.com), register a new domain or use your own domain.

Create Free Account

Create your free account. You can start with your website already 5 minutes later.

Choose Your Design

Choose the design for your website from more than 130 templates. Of course you can change it anytime.

Put Your Content Online

Replace easily the content of the design with yours. You will be surprised how easy it is!

Do You Like Your New Website

If you like your new website, you don't have to anything. Of course you can cancel your WP Website Package anytime if you don't like it.
Start for free now
Is Your Desired Domain Still Available?
Please enter your domain.
Please verify that you are not a robot.
All Inclusive For Your New Website
Start in 5 Minutes
Divi Theme
More than 150 Layouts
Intuitive Pagebuilder
GDPR ready
Plugins (worth: over 600€)
Basic SEO
Emails
Pagespeed Optimizing
SSL
Daily backups
E-Mail Accounts
Staging System
Cloudflare CDN
Server in Europe
First steps in WP
Settings in WP
Explanation of Plugins
Tutorials for Divi
SEO Tips
Google Analytics
Settings of Hosting
Just save it
Invest Your Time and Money better
Save more than
for Theme and Plugins
The Layouts
Load complete designs with just a few clicks.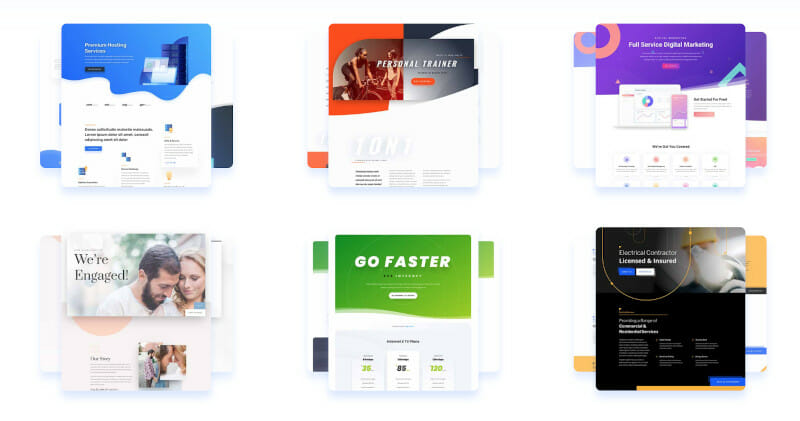 Show all layouts
Show Eyeryone
Create your website yourself and show everyone your creativity.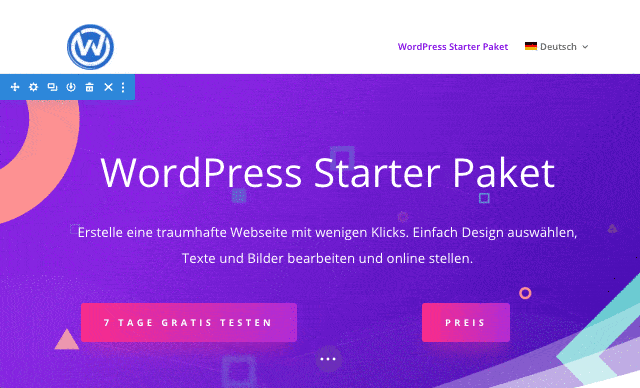 ---
Test the Divi Builder
Get it now
Design your website 30 days for free. If you like your new website, you don't have to do anything. If you don't like it, you can cancel it anytime.
WP Website Package
€0
for 30 daysafterwards €12 per month with yearly payment
or €15 with monthly payment
WordPress website available in 5 minutes
Free sub-domain (e.g. mike.wpmike-website.com)
Divi Theme & Divi Builder (worth: $89 / year)
Important premium plugins (worth: about $600)
Starter Guide for first steps with WordPress
According to european GDPR
Legal notice & privacy statement
Pagespeed optimized hosting
Daily automatic backups
SSL certificate
FTP Accounts
10GB Webspace
E-Mail Accounts
(Optional) WP Multilingual (€2 / month)
Read more
Start for free now
WP Website Package - Addons
You have special wishes? Maybe we already have an addon which fits.
Different Theme
€97
one-time

Integration of another theme from themeforest.net
Setup of automatic updates
Import of demo content
Child-theme setup
Send request
WP Maintenance
€9
per month with yearly payment
€10 with monthly payment
Weekly updates of WordPress, themes & plugins
Permanent monitoring
Report about updates and monitoring
Read more
WP Webdesign
€447
one-time

Design of up to 3 pages
Integration of your logo and icons
Create pages in your selected layout
Design with your text and images
Creating SEO titles and descriptions
Creating of texts and research of images
Send request
You'll Never Work Alone
We Are Here For You If You Need Help
Free WordPress Support
About 34% of all websites worldwide are developed in WordPress. Most of the time Google knows the answer for any problem
Premium WordPress Support
If you have an issue which you cannot solve yourself, we are there for you. With our WordPress Support System we have real experts for issues with your WordPress website.
WordPress Support System
Your Domain. Your Webseite.
Please enter your domain.
Please verify that you are not a robot.
Get it now
Your WordPress Website Package
---
First 30 days (excl. VAT.) €0,00
---
Afterwards monthly
€12,00
(excl. VAT.)
with yearly payment or €15,00 with monthly payment
---
---
WordPress Starter Paket ohne Hosting
Zugangsdaten

Um das Starter Paket in deinem Hosting einzurichten, benötigen wir Zugangsdaten zu deinem Hosting. Nach der Bestellung zeigen wir dir, wie du uns diese auf sicherem Weg übermitteln kannst.

Wir richten richten alles ein

Innerhalb von 10 Werktagen richten wir dein WordPress Starter Paket bei deinem Hoster ein. Ist ein SSL Zertifikat verfügbar, richten wir dein Starter Paket gleich inkl. SSL Verschlüsselung ein.
Bestelle dein WP Starter Paket ohne Hosting
FAQs
Frequently Asked Questions